Experience winter on foot like you've always known it
They do say that opposites complement each other. And we say that opposites are the perfect balance for everyone! The Pitztal Glacier offers a panoramic view that only extreme mountaineers can enjoy, thanks to the good access up to an altitude of 3,440 metres. At the Rifflsee, on the other hand, you move surrounded by the majestic mountains of the Pitztal. There is almost a sense that the mighty mountains are cautiously letting you in to reveal your very own space.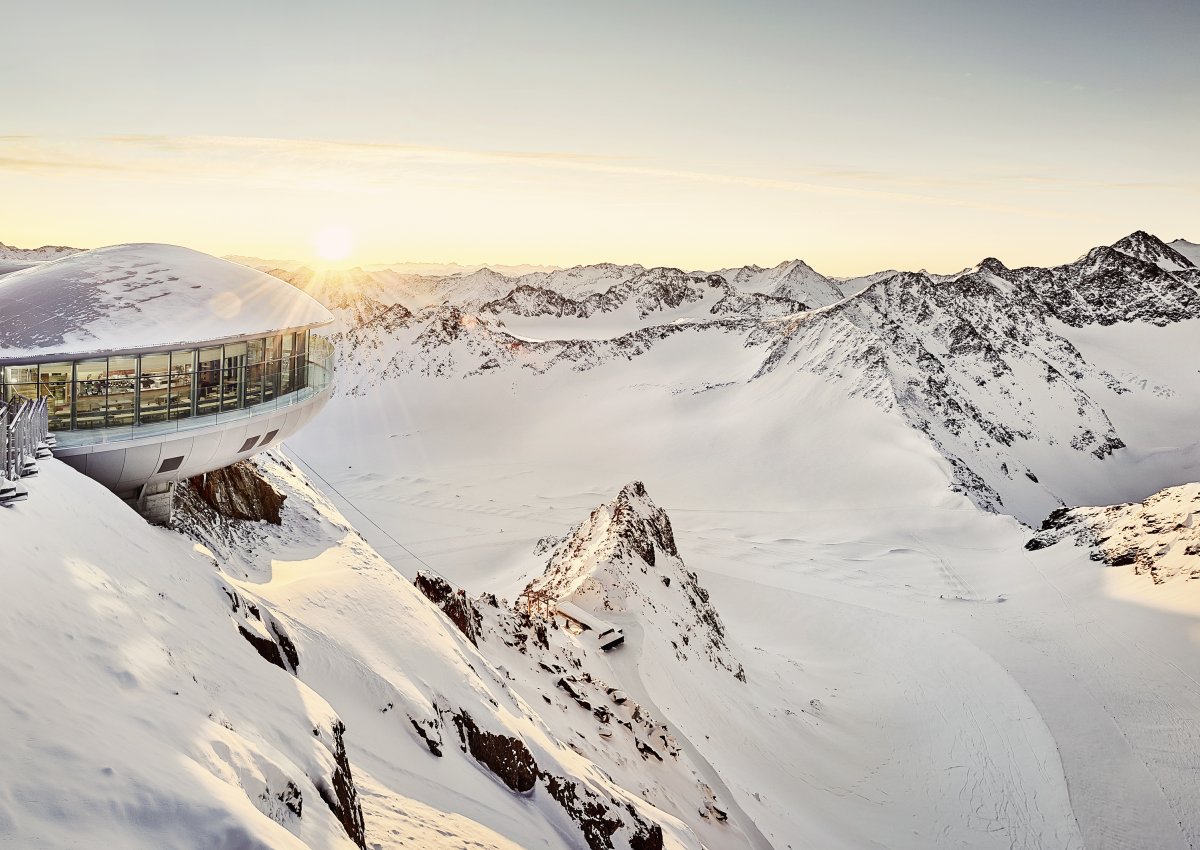 THE 3440 - Tyrol's Highest View
THE 3440 is located on THE HIGHEST OF TIROL – a place visitors hold in the highest regard at the highest of altitudes. It is only from the viewing platform of the Hinterer Brunnenkogel that you can really take in this archetectonic masterpiece. Perfectly attuned to the summit, it nestles gently into the rugged glacier landscape. Upon having reached the alpine heights, you can enjoy a mountain indulgence with all your senses. Tyrol's highest view is also home to Tyrol's highest café with its very own confectionery shop.
Tyrol's highest café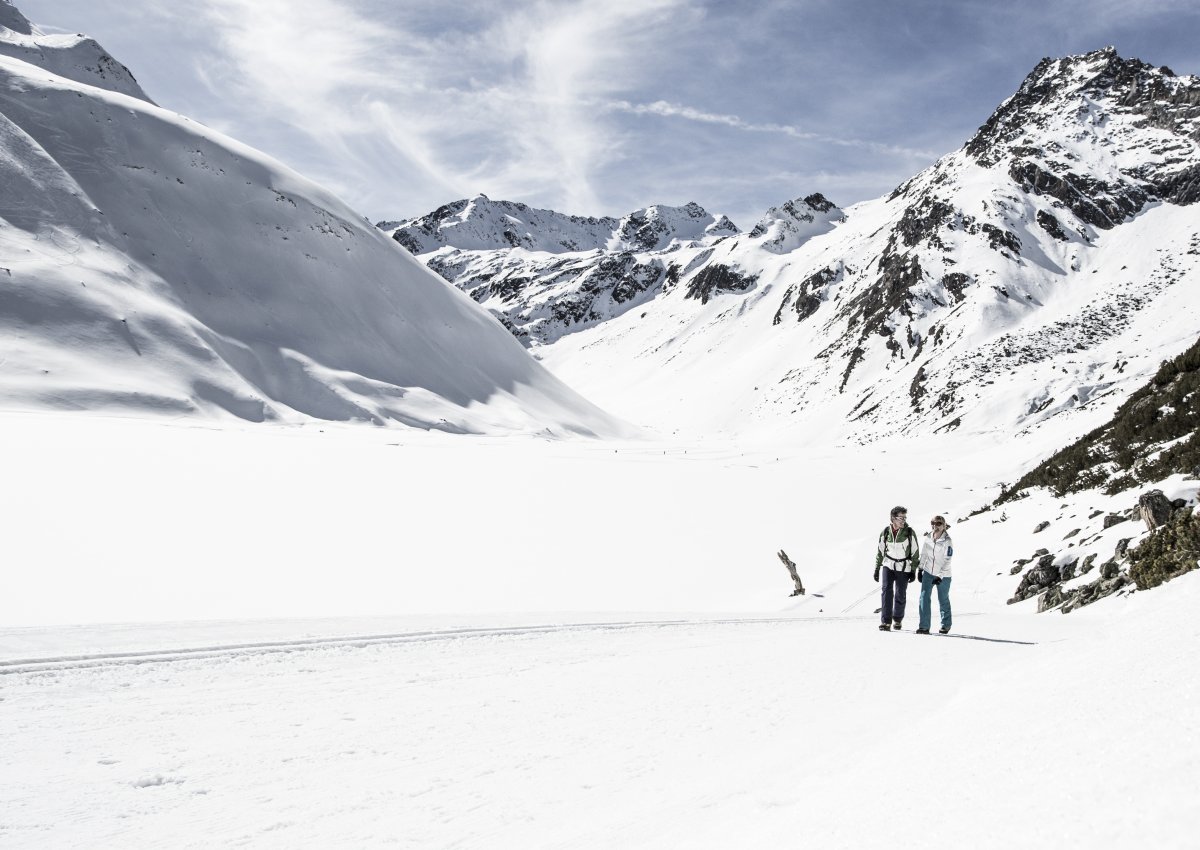 Winter hiking at the Rifflsee
Take a winter hike in the deeply snow-covered area of the Rifflsee and treat yourself to some well-deserved time out. Your mind is already at ease on the ascent. The clear air, snow-covered slopes and the views of the mountains all around encourage you to recharge your batteries. The leisurely winter hike commences at the Sunna Alm restaurant. It leads you directly to the cross-country ski trail, where the winter hiking trail also runs. The hike takes an hour, depending on your pace.