UNIQUE EXPERIENCES ON THE HIGHEST OF TIROL
Experience moments filled with goosebumps
Can you give the gift of pleasant anticipation and what does a goosebump moment feel like? You can give the gift of pleasant anticipation with our ice cool gift ideas. Be it breakfast at alpine heights, skiing at the Rifflsee or an experience on THE HIGHEST OF TIROL: it will be your goosebump moment, which you can experience yourself or bring joy to others with it.
It's easy to give the gift of unique mountain experiences with our "online voucher shop": Simply choose an experience, enter a greeting message, pay online and send the voucher by post.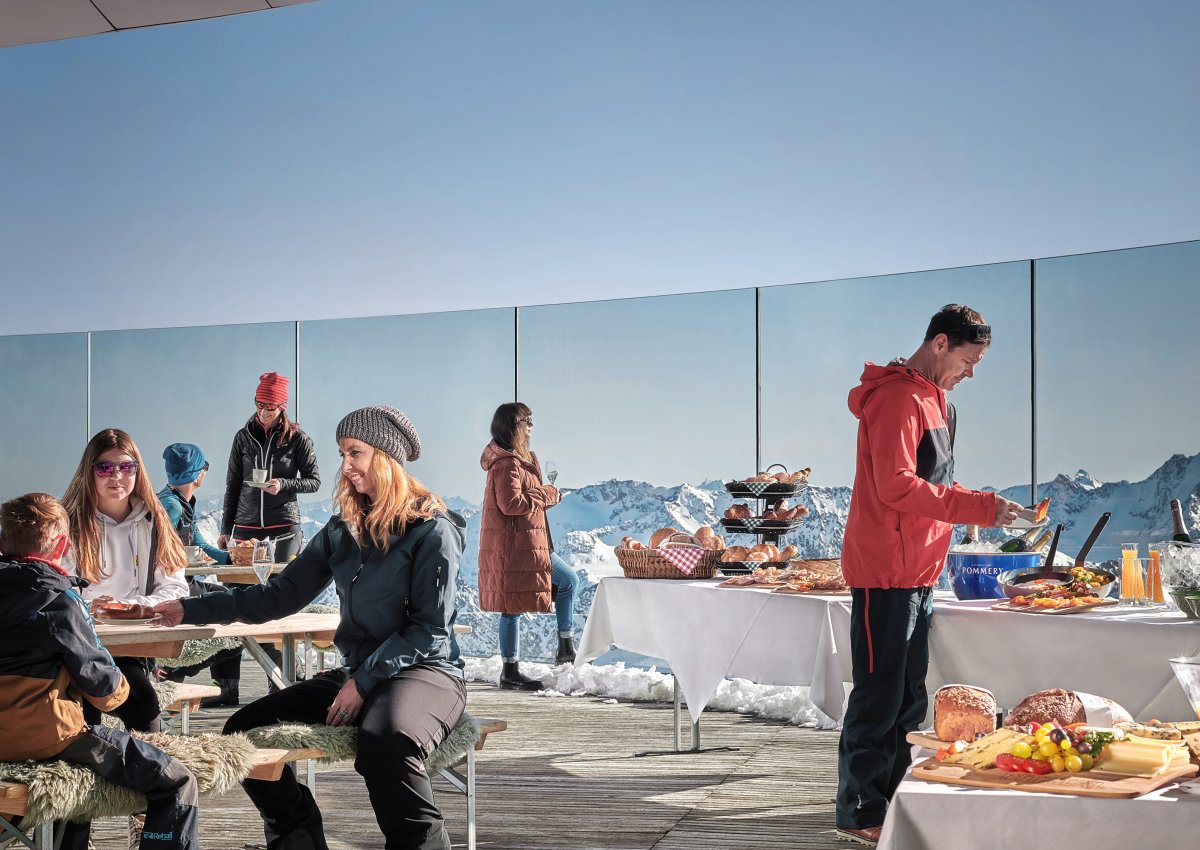 Tyrol's highest breakfast
The name says it all. The highest café in Austria serves Tyrol's highest breakfast both during summer and winter! The Gletscherexpress and the Wildspitzbahn mountain railways take you conveniently up to THE HIGHEST OF TIROL. A selection of regional delicacies await you and your companion there. As well as the unforgettable views of the Wildspitze, we also serve homemade cakes to top it all off.
available dates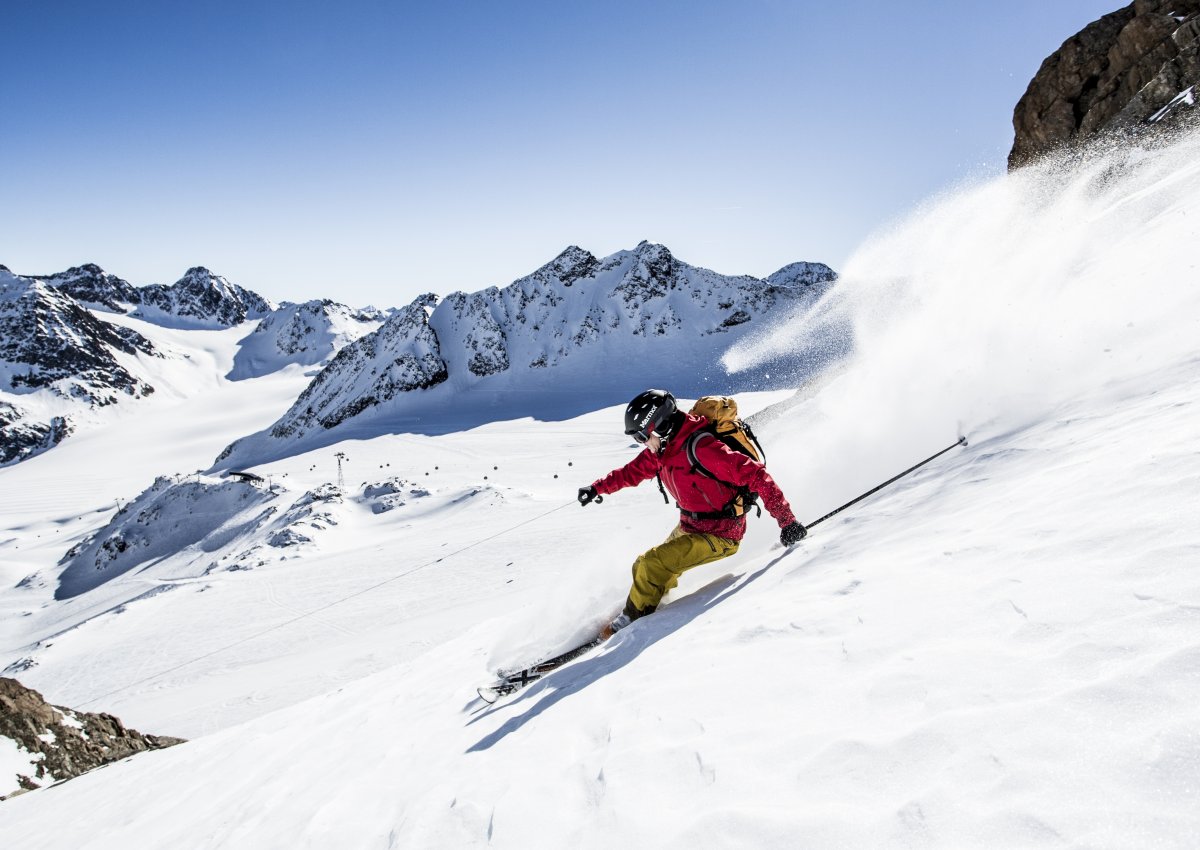 Your day of skiing on THE HIGHEST OF TIROL
Fresh air, natural snow slopes, expansive descents, various runs and always the glacier world in view. The connection to the Rifflsee ski resort also opens up breathtaking and challenging downhill runs at alpine heights. No matter what you decide on: A day of skiing on THE HIGHEST OF TIROL becomes your day.
to the voucher shop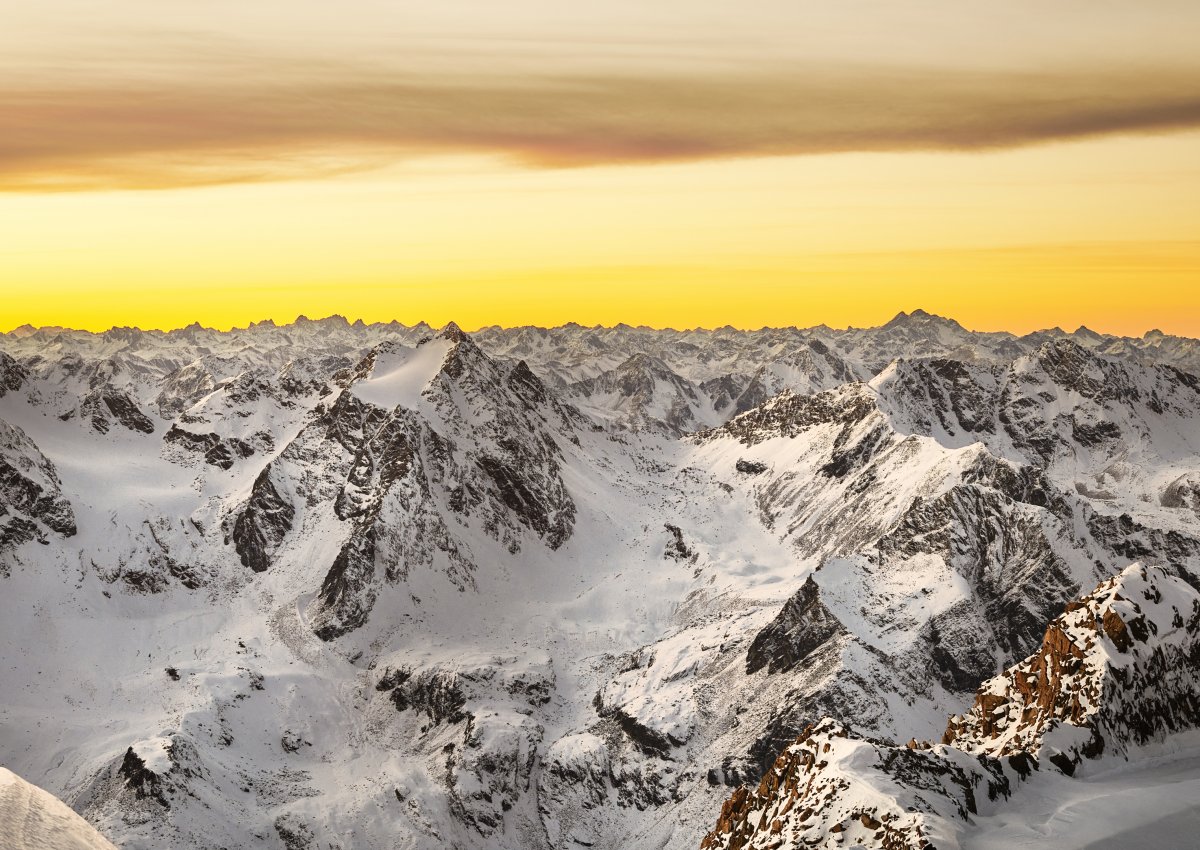 Tyrol's highest sunset at 3,440 m
55 steps take you from THE 3440 to the viewing platform on Hinterer Brunnenkogel. Your steps become slower and slower, you can take in the alpine air and the mountains seem close enough to touch. When visibility is clear, your gaze wanders weightlessly 150 kilometres into the distance. The 360° panoramic views are like a flight around the Alps. And when the sun immerses the sky in a sea of colour, it is like being surrounded by a mountain cinema. You can create your very own story with a sunset at 3,440 metres above sea level.
to the voucher