CROSS-COUNTRY SKIING COMPETENCE AT ALPINE ALTITUDES
Pitztal Glacier Cross-Country Skiing Centre & Rifflsee
High Altitude Trail Cross-country skiing is no longer just a trendy sport. Cross-country skiing skills are alive and well at THE HIGHEST OF TIROL thanks to the cross-country skiing centre on the Pitztal Glacier as well as the high-altitude cross-country ski trail at the Rifflsee. Both areas have their own distinctive features. Whereas the pleasure runner makes their rounds at the Rifflsee, the competitive athlete trains their stamina at alpine heights. Both areas have one thing in common: You improve your stamina and run at your best amidst the Pitztal mountains.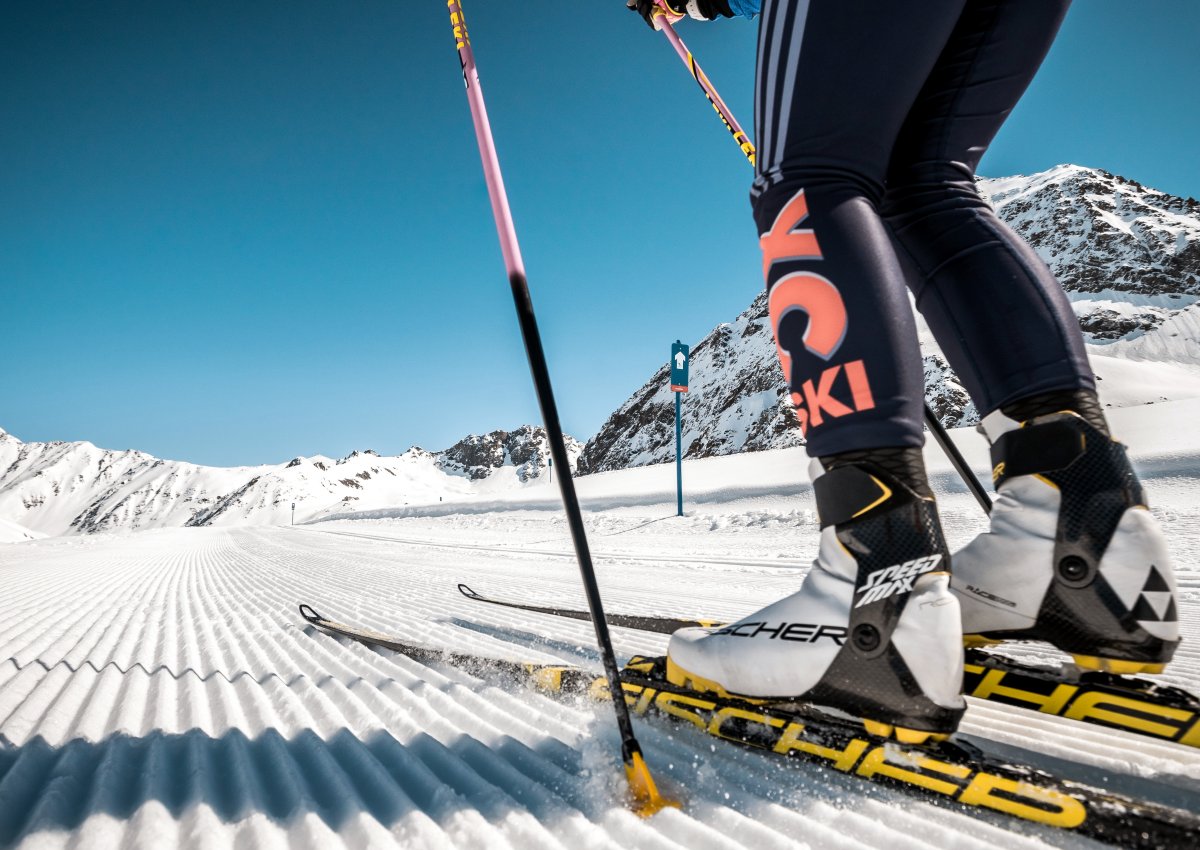 Pitztal Glacier cross-country skiing centre
You can train to the highest level at the cross-country skiing centre on the Pitztal Glacier. Both professionals as well as recreational cross-country skiers will find perfect piste conditions combined with breathtaking panorama at 2,740 m. The cross-country skiing centre is situated near the Mittelbergbahn lift and offers professionally groomed cross-country trails. The Gletscherseebahn lift takes you directly to the high-altitude trails. A total of 6 kilometres lead directly from there to the glacier terrain: 3 km of classic and 3 km of skating are covered for your altitude training.
discover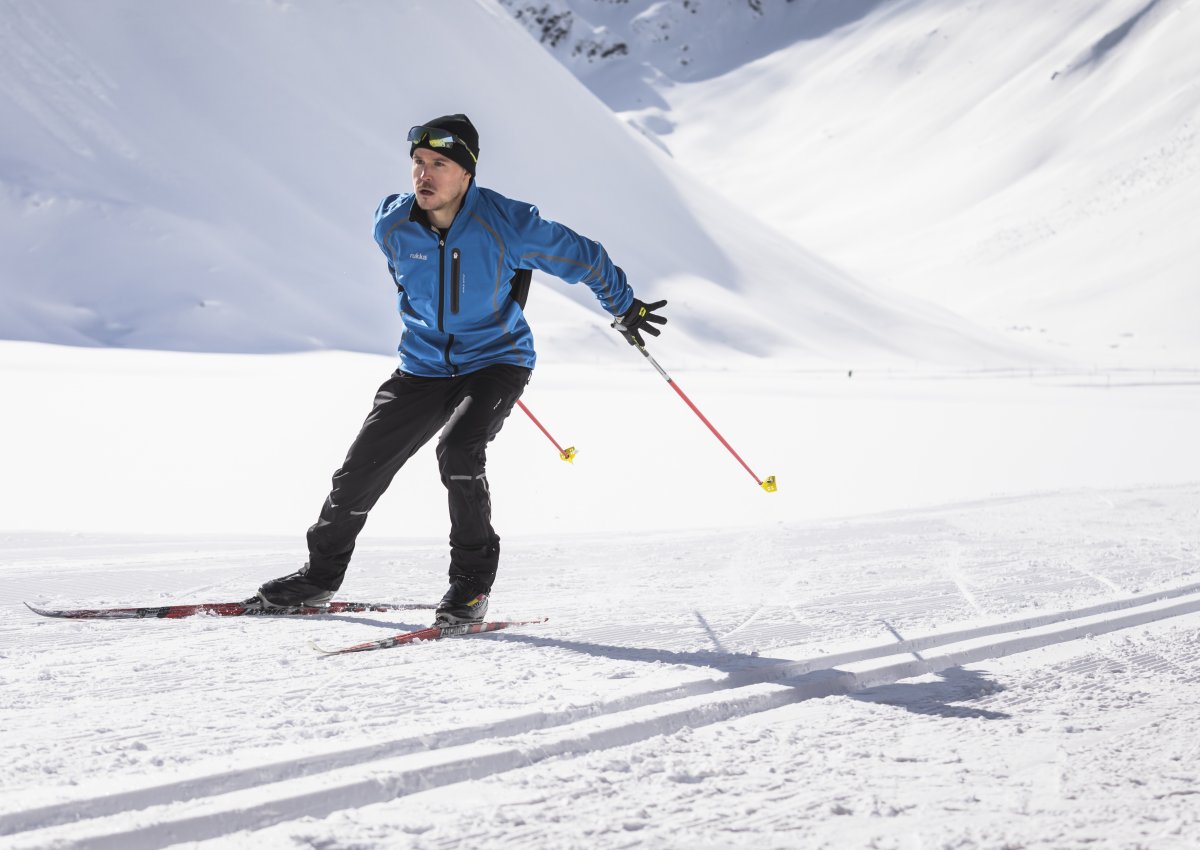 Rifflsee high-altitude cross-country ski trail
Covered with a thick layer of snow during the winter, the Rifflsee provides the ideal platform for cross-country skiing. You can do your rounds on it during the winter months. Situated at an altitude of around 2,300 m in the heart of the Pitztal mountain landscape, this is where you can recharge your batteries and reach your peak performance at the same time. Skating or classic? Both cross-country skiing techniques have their appeal. Both tracks are laid out for you over a total length of 5 km on our high-altitude cross-country ski trail.