Start summer season
Experience your mountain summer at the Rifflsee. From 25 JUN we start the summer season at the Rifflsee.
The Rifflsee means family summer happiness at 2,232m
Nature offers countless opportunities to captivate even the youngest of us time and time again. Mountain, forest and water are natural playgrounds waiting to be discovered with grandparents, parents and siblings. The experience of nature and the spirit of adventure are the main order of the day. The little ones' desire to explore also infects the adults and, of course, fun is not lacking either. Go on a circular hike with your children and "Pitzi", discover the Hidden Lake and its tadpoles and let yourselves float away on the raft at the Rifflsee. Your children can then finish off the day by playing in the playground at the Sunna Alm while you enjoy the sun.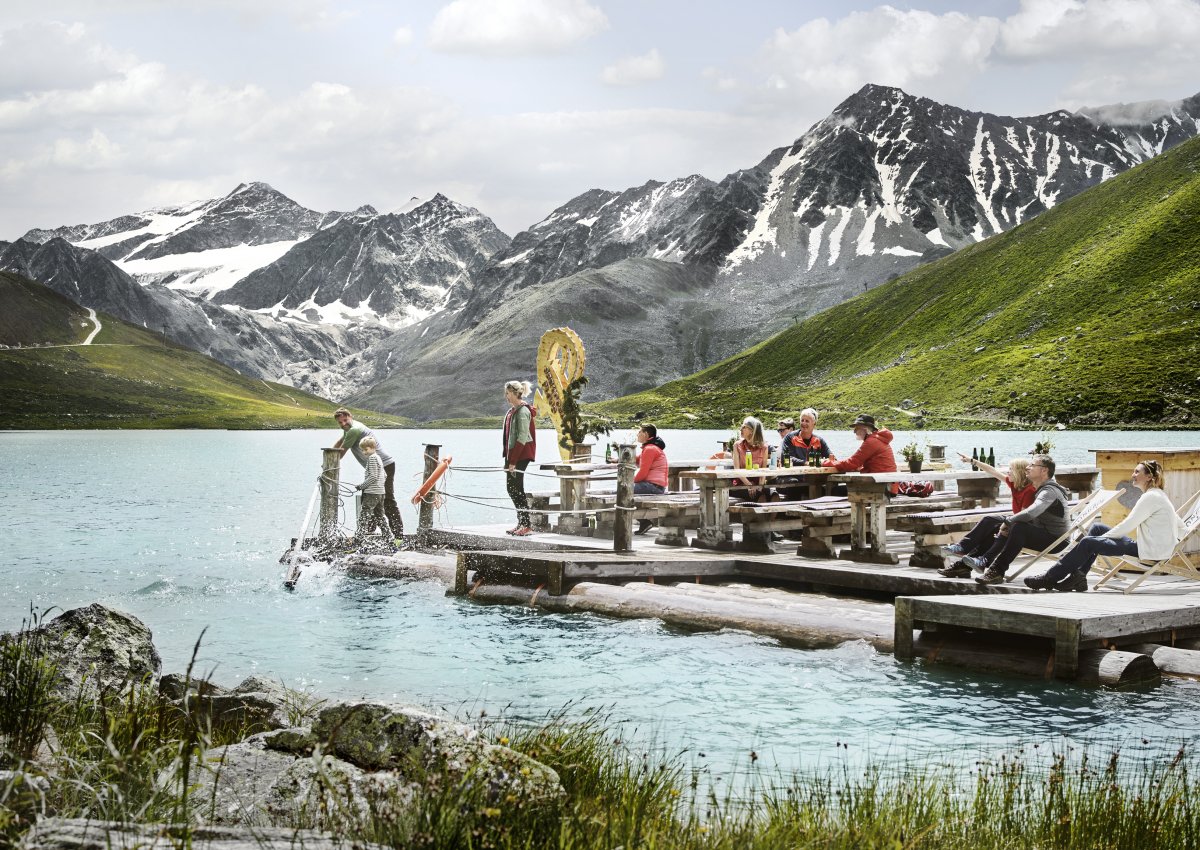 Raft ahoy at the Rifflsee
There are mountains and lakes galore, but how about the highest raft ride in Europe? The Rifflseebahn cable car takes you directly from the valley to an altitude of 2,232 metres. The Pitztal mountain landscape and the Rifflsee mountain lake greet you as soon as you disembark. While the mountain world moves before you like an alpine film, and you go on and on. The mountain world passes before your eyes like a cinema. You discover new perspectives. Embedded in the breathtaking panoramic setting of the Rifflsee, you will get to know interesting stories from the past and present of the Pitztal.
June, September and October at 1:30 PM
July and August: 10:30 AM as well as 1:30 PM
Duration: 45 minutes
Price per person:

EUR

13,-
The raft tour will not take place in the event of bad weather – for up-to-date information, call +43 5413 862 88
Group offer: Special trips for groups of 20+ people are possible at any time by prior arrangement. Group rates on request at marketing@tirolgletscher.com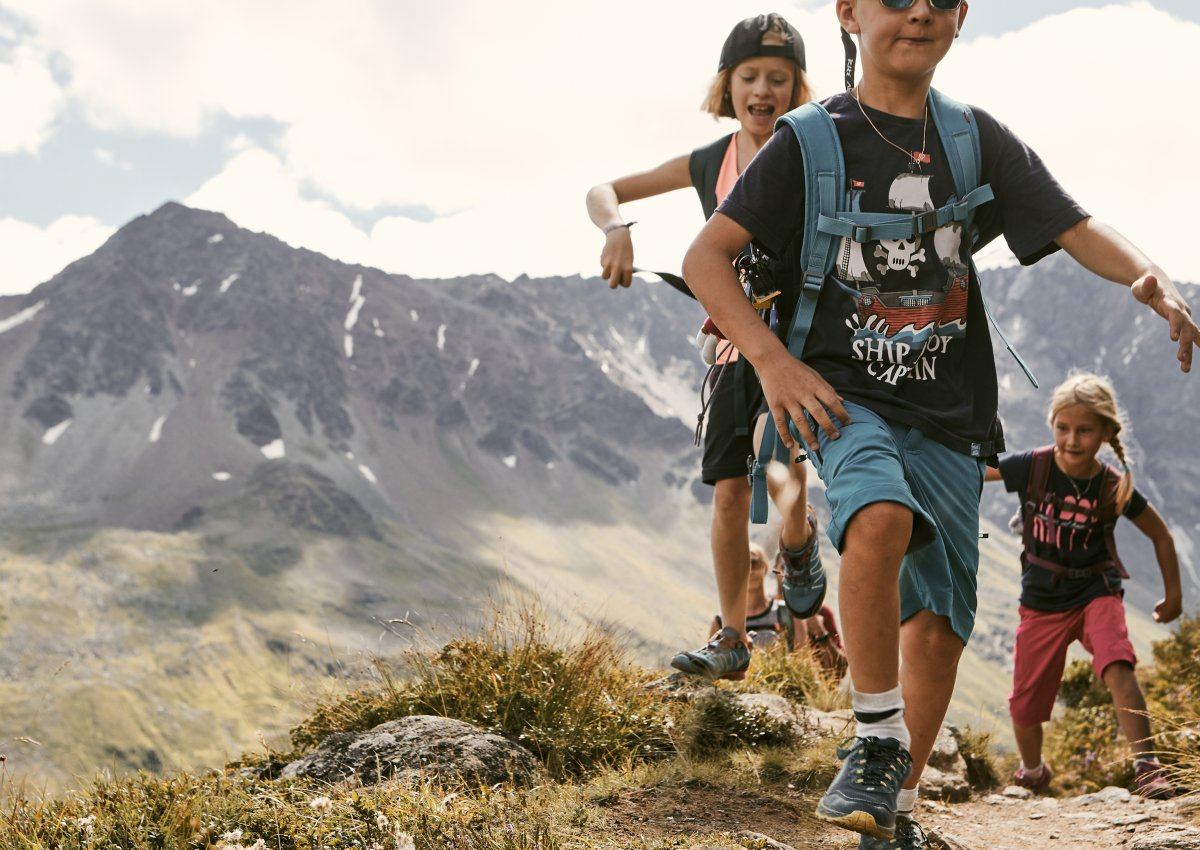 On a voyage of discovery with Pitzi
Come along and join the little ibex "Pitzi" on his voyage of discovery around the fascinating Rifflsee. And this is how it's done: You can find all the clues using the Glacier Park brochure and your good observation skills. Fill in the sheet with the correct answers. Once everything has been filled in, please hand in the sheet to us at the Sunna Alm restaurant. You will receive a small gift for your help as a detective. Enjoy it!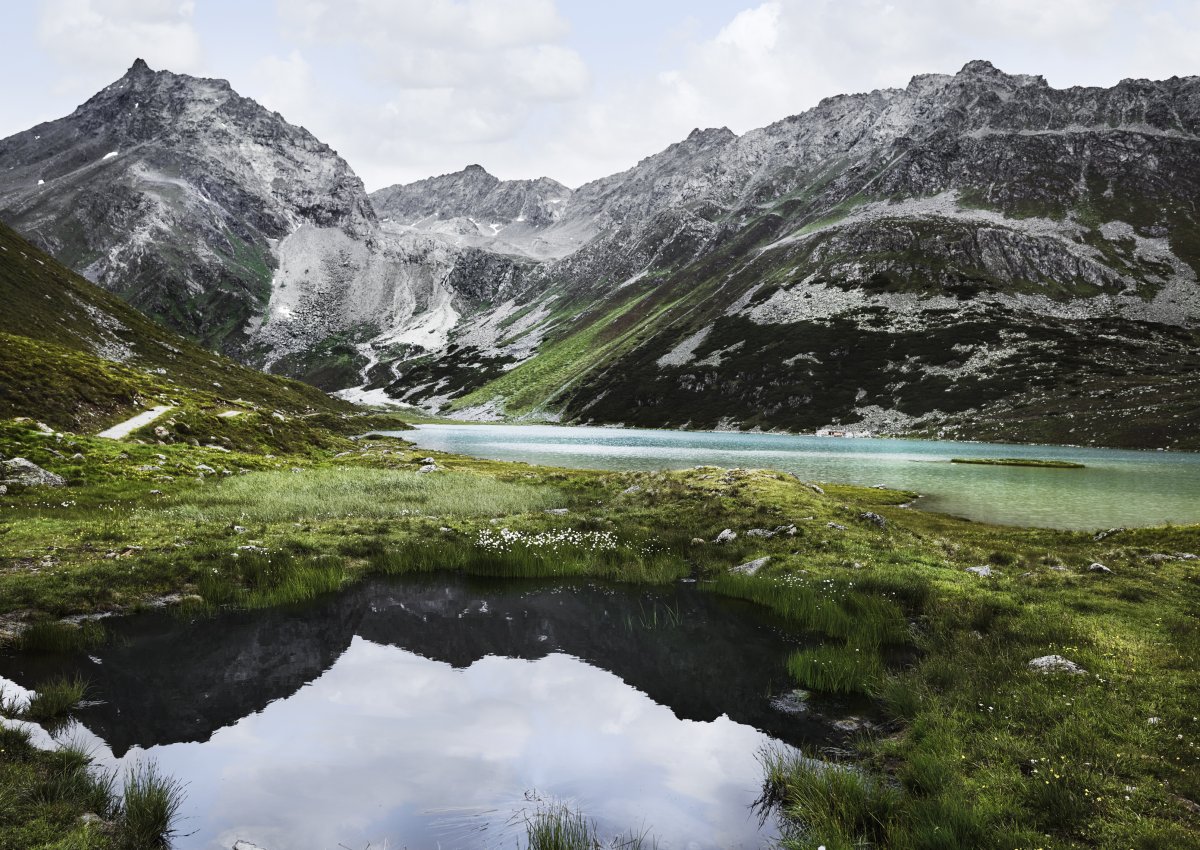 The Hidden Lake
There is a turn-off halfway along the circular trail from Rifflsee to the Verborgener See (Hidden Lake). Although much smaller, this biotope is no less exciting as a place of discovery, especially for the little ones. Frogs, tadpoles and small fish frolic around here and delight children of all ages.